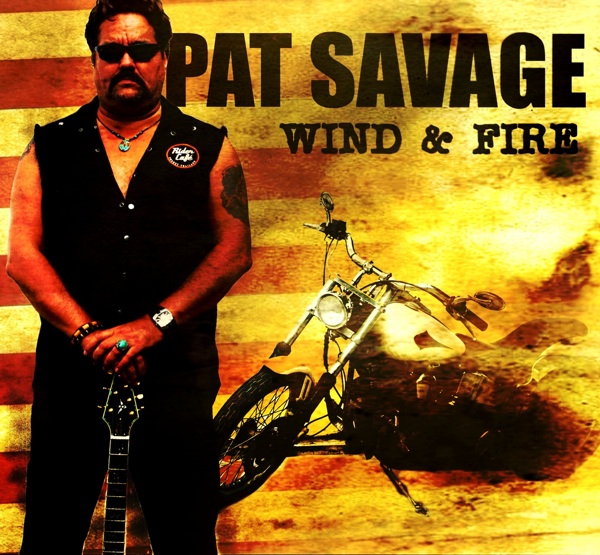 "Wind & Fire" is Pat Savage's 7th solo album in a 30-year career rockin' around the world.
Released on November 1st, 2012, this latest 13-track disc is packed with original Harley rock & blues music to keep you rollin down the road!
The title track "Wind & Fire" is dedicated to fire fighters and the Wind & Fire MC who Pat represents with his celebrity status.'.
Wind & Fire can be direct downloaded by sending us your email address to; patsavageband@gmail.com (see below).
Download Wind & Fire $9.99
Click the Buy Now button below to receive a secure download link by email as soon as you have paid.

Listen to clips from the album by selecting tracks on the player below.
Technical Information:
All guitars, bass, drums, vocals and organ by Pat Savage.
Backing Vocals by Bonnie Anderson, Nikki Jackson, Rob Cooke, Gary Crause and Pat Savage.
Additional lead vocals by Bonnie Anderson.
Additional guitars and bass by Rob Cooke.
Percussion by Gary Crause.
String arrangements by Gary Crause and Pat Savage.
Mixed by Gary Crause and Rob Cooke at Legend Music.
Mastered by Rob Cooke at K-Sound.
Produced by Gary Crause for Legend Music Productions.
Photography by Nick Davies and Gary Crause.
Cover design by Kuzan Design Studio.
Pat Savage plays Carparelli Guitars and Fuchs Amps.
Copyright owned by Savageworks International.